Wye Community Farm
Promoting awareness on food & farming
Helping the public to reconnect with where their food comes from and how the countryside is managed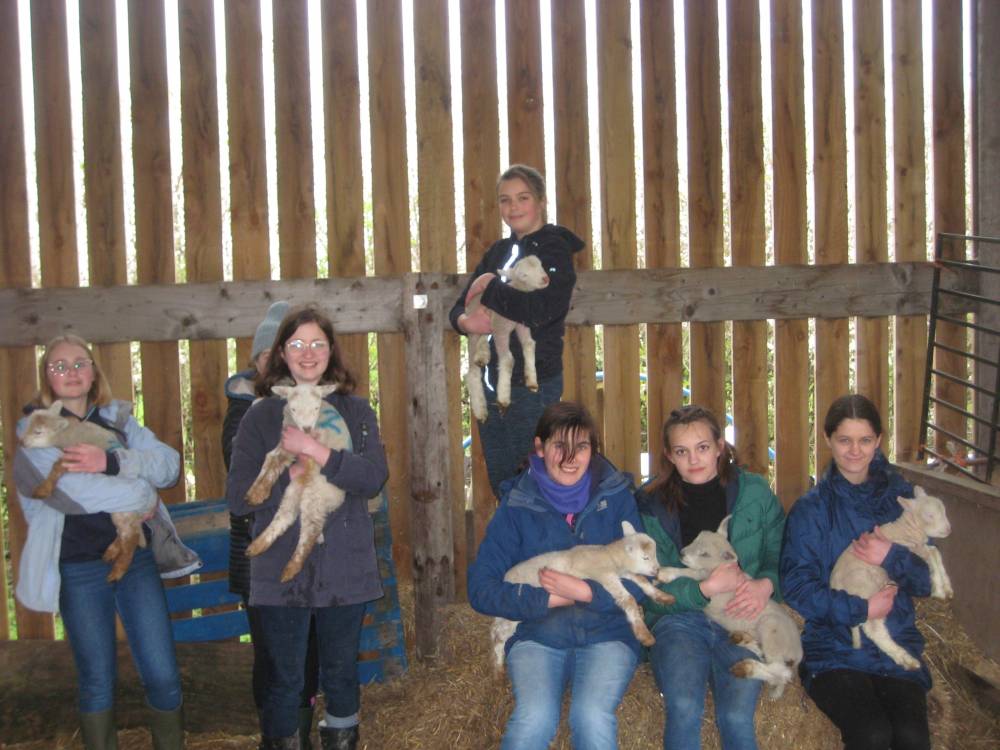 KCF has been supporting Wye Community Farm
Since 2013
Total Amount Awarded by KCF
£31,000
Wye Community Farm
Kent Community Foundation has been funding Wye Community Farm since 2013 and have awarded them grants totalling £31,000. Over the years they have applied for funding for projects including buying a new van, purchasing hedging plants and trees, installing a water pump and buying a wool tumbler and water extractor to semi automate the process of turning fleece into felt and yarn.
Launched in 2007, Wye Community Farm farms 120 acres and aims to help the public to reconnect with where their food comes from and how the countryside is managed. They also support children and young people experiencing difficulties at school, those who are not in education, employment, or training, those with special educational needs or those suffering from isolation or poor mental health at their popular Farm Club. In 2021 a £5,000 grant from Kent Community Foundation allowed the Farm to employ a tutor and increase the number of children and young people they can support.
"Wye Community Farm, farms 120 acres, mainly on the Wye National Nature Reserve. Our livestock are playing a crucial role in maintaining the chalk grassland of the Wye National Nature Reserve upon which rare and endangered species such as the Black Veined Moth and Lady Orchid depend. Our Farm Clubs, provide a hands-on farm volunteering experience to improve the mental health, skills and confidence of children with low educational attainment, or those living with stress and poor mental health." Mark McTaggart, Wye Community Farm

Marina Capriotti, Behaviour for Learning Coach at Wye School, said, "Wye Community Farm has consistently provided opportunities for our students to learn new skills, discover new talents, work as a team and give back to the local community. The farm provides a safe, calm space for them to develop their functional, social, and emotional skills and we have found it to be an invaluable alternative way of learning which our students look forward to."
We are half way through our 20 Reasons to Give Locally series. If you have missed any then here is our list of 20…
https://t.co/QiSrt6GRvX
20 Reasons to Give Locally.
#10
The impact of giving can often be seen faster through local groups who are 'on-the…
https://t.co/FuyekHqePd
20 Reasons to Give Locally.
#9
Support local spaces which provide a safe place for people to seek help or somewher…
https://t.co/FaovDHBLCM