Thirteen charitable organisations, one from each of Kent's districts, received funding towards their core costs through our 20th Anniversary Fund - Core Support.
The thirteen groups whose applications were successful each received £12,000 in 2021, followed by a second grant of £9,600 in April 2022 and a third of £6,000 in April 2023, towards their core costs, including utilities, rent, and staffing costs.
Find out more about the organisations below.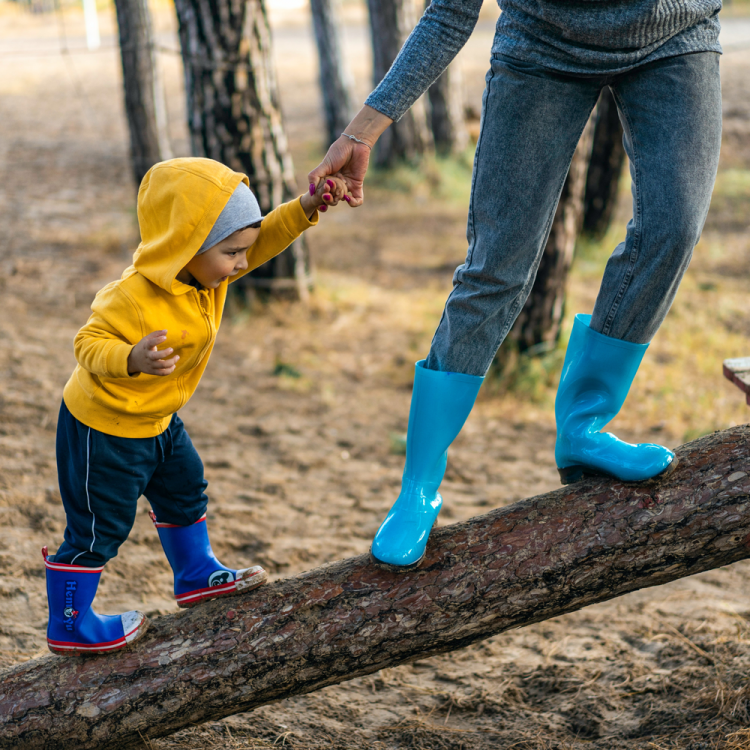 Home-Start North West Kent
DARTFORD
Operating in one of the most deprived but also ethnically diverse areas of Kent, Home Start North West Kent offer free, confidential support, friendship, and practical help to parents of children under five who are going through a difficult time. Core support will mean that they can continue to assist the most vulnerable and continue to train their highly skilled team of volunteers.
"On behalf of all involved with Home-Start in North West Kent, I would like to congratulate the Kent Community Foundation team on their 20th Anniversary and thank them and the John Swire Charitable Trust for our award of three years core funding to help our scheme focus on post Covid-19 mental health needs of parents with pre-school children supported by us. This grant could not have come at a better time. Thank you!" Debbie Bowler, Manager, Home Start North West Kent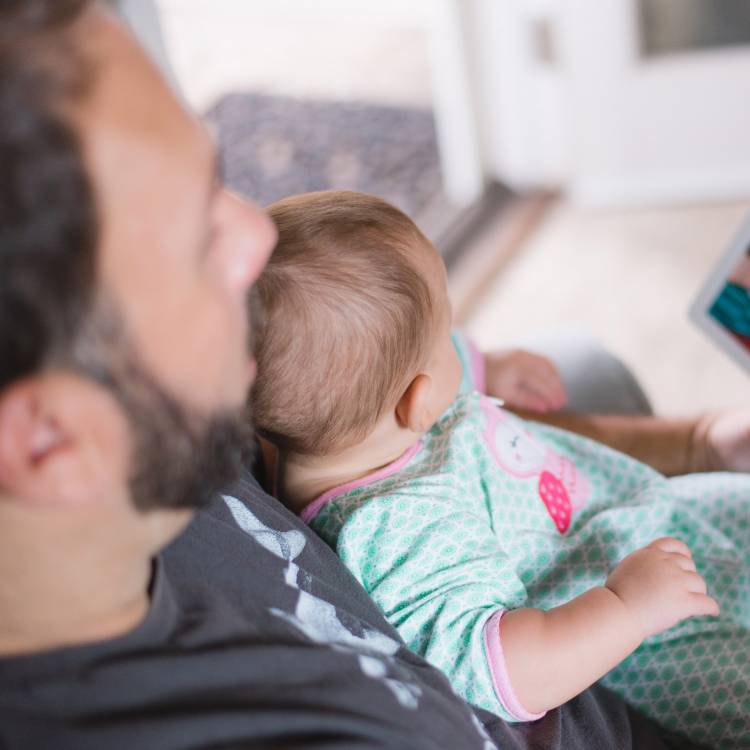 Dads Unlimited
ASHFORD
Dads Unlimited supports the well-being of Dads through family breakdown by mentoring them, helping them to achieve a positive co-parenting relationship, reducing parental conflict; and helping prevent male suicide across the county. They also work at supporting male victims of domestic abuse (as these crimes against men are rarely reported). With a long waiting list for their mentoring in particular, the core funding will enable them to maintain staff levels and increase volunteer recruitment.
"Dads Unlimited is completely over the moon to acknowledge the receipt of core funding for 3-years from Kent Community Foundation. This will help our charity to really focus on our work in the community and deliver much needed help and support to all those who need us. Thank you!" Nav Mirza, Chief Executive, Dads Unlimited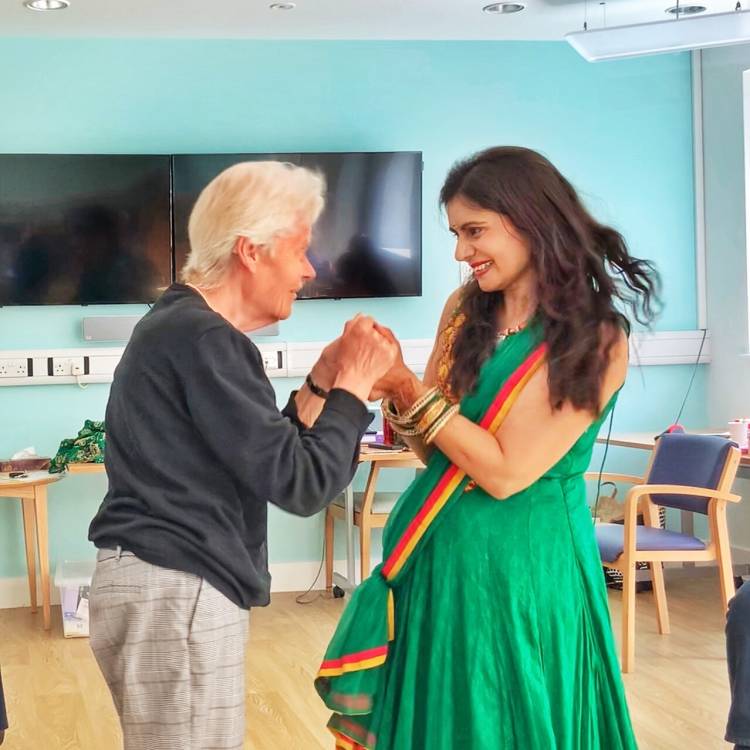 Bright Shadow CIO
CANTERBURY
Bright Shadow CIO enable people living with dementia, and those affected by it, to live well and to thrive. Core funding support will enable Bright Shadow CIO to continue to provide high quality workshops to venues across the Canterbury district and beyond.
"Bright Shadow is honoured and delighted to be one of the charities receiving a grant through Kent Community Foundation's 20th Anniversary Core Support Fund. Like many charities, we have been working tirelessly throughout the pandemic to reach some of the most vulnerable in our community; this grant provides stability to us as a charity in challenging times and allows us to get on with our vital work supporting people living with or affected by dementia. As an organisation we would like to say a big thank you to Kent Community Foundation for its support, responsiveness and trust in the sector as demonstrated through these valuable core grants." Clare Thomas, Chief Executive, Bright Shadow CIO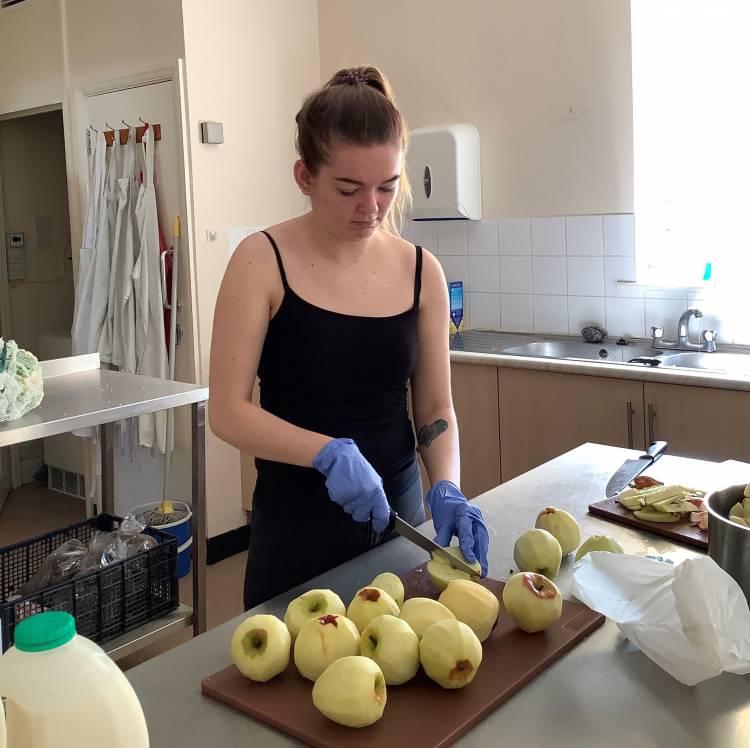 Bechange
DOVER
Bechange works with adults, families and young people who need support to make lasting change to reach positive futures. Their community hub in the ex-mining village of Aylesham allows local people to attend clubs, courses and support sessions, while also delivering a home visiting service. They provide skills and employment training, finance and housing advice and family and relationship support.
"We are honoured and delighted to receive the multi-year funding from Kent Community Foundations 20th Anniversary Core Support Fund. This will help us to continue to develop our hub in Aylesham and make a real difference to the lives of people living in our community." Angela Doggett, Manager, Bechange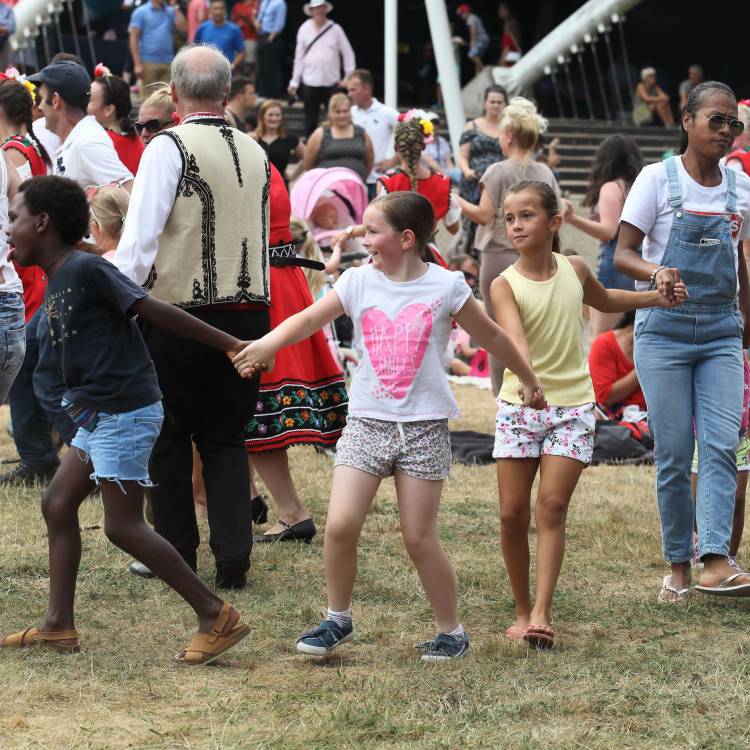 Kent Equality Cohesion Council
GRAVESHAM
Kent Equality Cohesion Council work towards the reduction of inequality, the elimination of discrimination and to promote good relations between diverse communities. They provide free, confidential advice and support to victims of hate crime and those who suffer discrimination in the workplace, place of study or in their local neighbourhood. They organise regular community events working with diverse communities and faith organisations which at their core celebrate the values that bind us together in Kent regardless of ethnicity and background. Core support funding will support the organisation's salaries and advice services.
"We are very grateful to Kent Community Foundation for supporting our work with the diverse communities of Kent." Gurvinder Sandher, Kent Equality Cohesion Council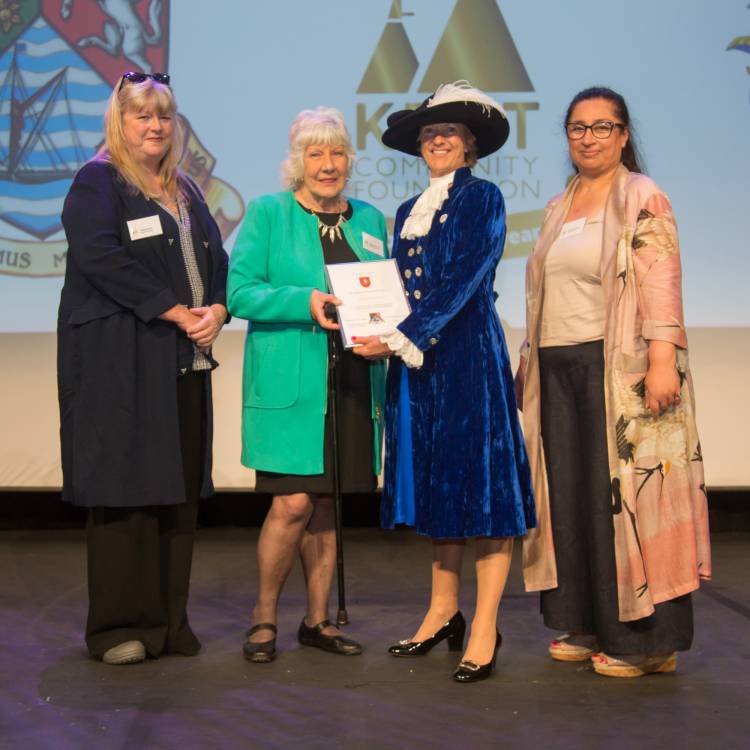 Rubicon Cares
MAIDSTONE
Rubicon Cares provide free specialist trauma counselling for young people and adults affected by crime to enable them to move on from what has happened and improve the quality of their emotional, psychological, and physical wellbeing. Core funding support will support salaries and professional counselling costs.
"Receiving the core support grant from Kent Community Foundation has been a great boost for us and has meant that we will be able to continue providing a much-needed service for vulnerable people who have been affected by crime within our communities with the aim of helping them to improve their emotional/psychological wellbeing and improve the quality of their lives. It is always a moment of pride for us when Funders award us a grant because to us it means that the funder believes in what we do and have the confidence and trust in us to deliver. Kent Community Foundation have supported us many times over the last five years, and we would like to say a huge thank you for believing in us!" Natasha Singh, Clinical Manager, Rubicon Cares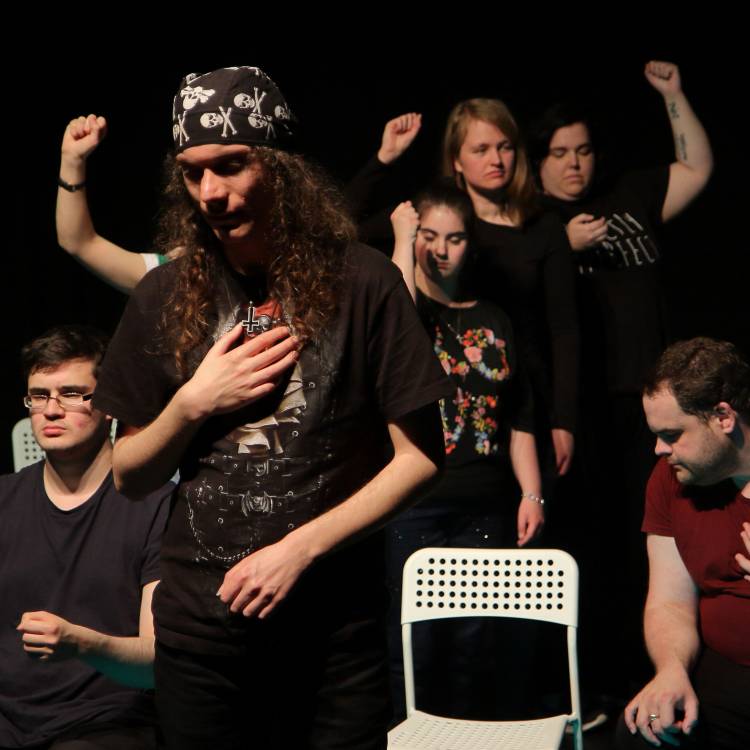 Square Pegs Arts
MEDWAY
Square Pegs Arts, from the Medway district, runs theatre and arts groups and projects for children, young people and adults who have learning disabilities, autism and social communication difficulties. Core funding support will go towards venue hire and salary costs.
"Square Pegs Arts are thrilled to have received this core support from the 20th Anniversary Fund. It is a really tough time for small charities like us at the moment, but the work we do to support autistic and learning-disabled young people is more important than ever. This funding could not have come at a better time and will make a real difference to us as an organisation and help us continue to bring creativity and connectivity to the lives of the young people we work with. Thank you so much." Beth James, Artistic Director and CEO, Square Pegs Arts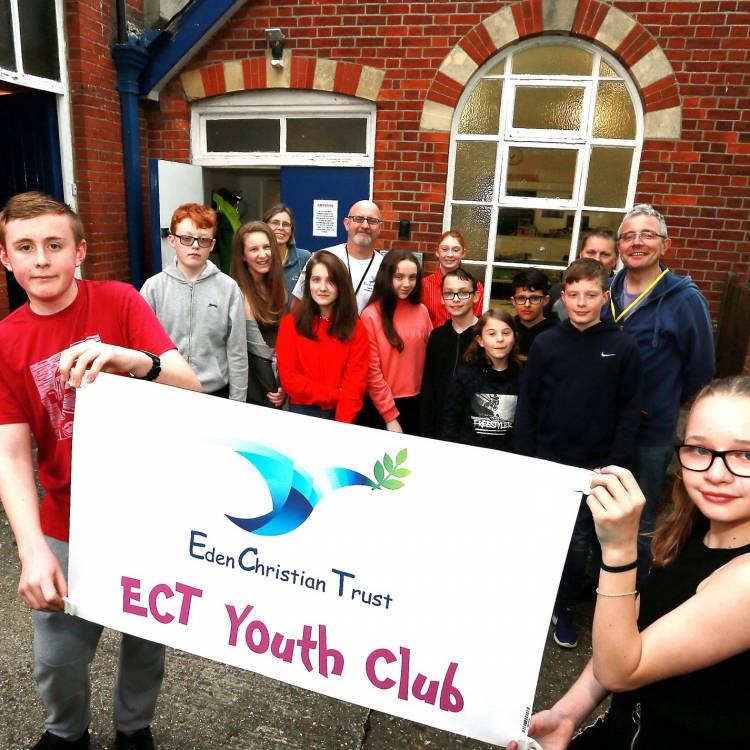 Eden Christian Trust
SEVENOAKS
Eden Christian Trust is an ecumenical youth organisation dedicated to working with young people in Edenbridge churches, schools and on the streets. The core support funding will support the trust with salaries and venue hire.
"ECT are delighted to have received this award from the Kent Community Foundation. This will significantly help with our core costs whilst enabling us to offer to the young people of Edenbridge the activities and camps they have so missed in 2020/21 due to the Covid-19 crisis." Anthony Shipwright, Eden Christian Trust Youth Worker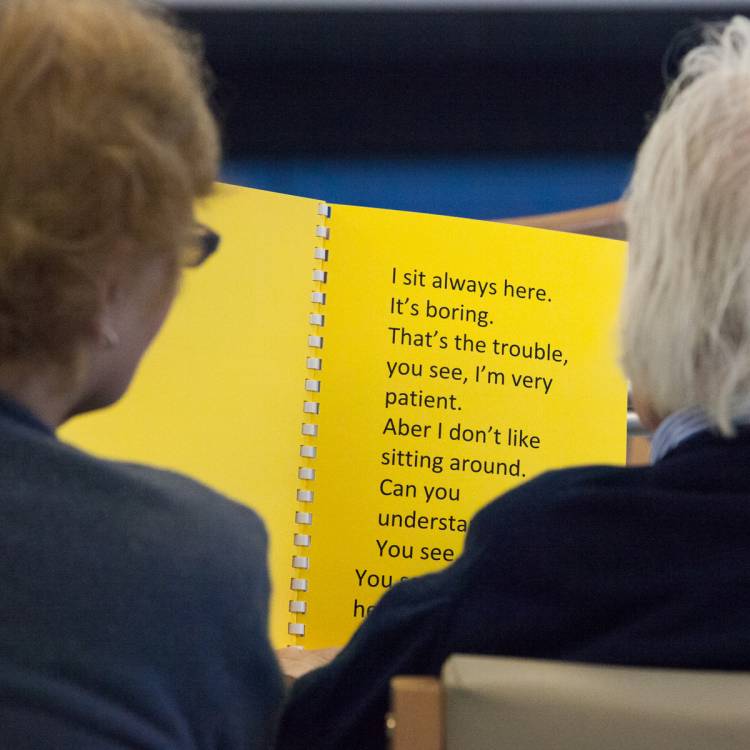 Living Words Arts
SHEPWAY
Living Words Arts work with people experiencing dementia, and those who are isolated and disempowered.
"We are delighted and grateful to have received this money from Kent Community Foundation, who have been supportive of our work over the past 2 years. This funding is helping our organisational development by enabling us to employ an administrator for 2 days per week, without having to take money from projects or fundraising events and activities to fund this position. This guaranteed money also demonstrates the local support in our work to national funders, to whom we are applying for larger core support to bring in a General Manager/CEO from the end of 2021/22. A great start to this new phase. Thank You." Susanna Howard, Founder and Artistic Director, Living Words Arts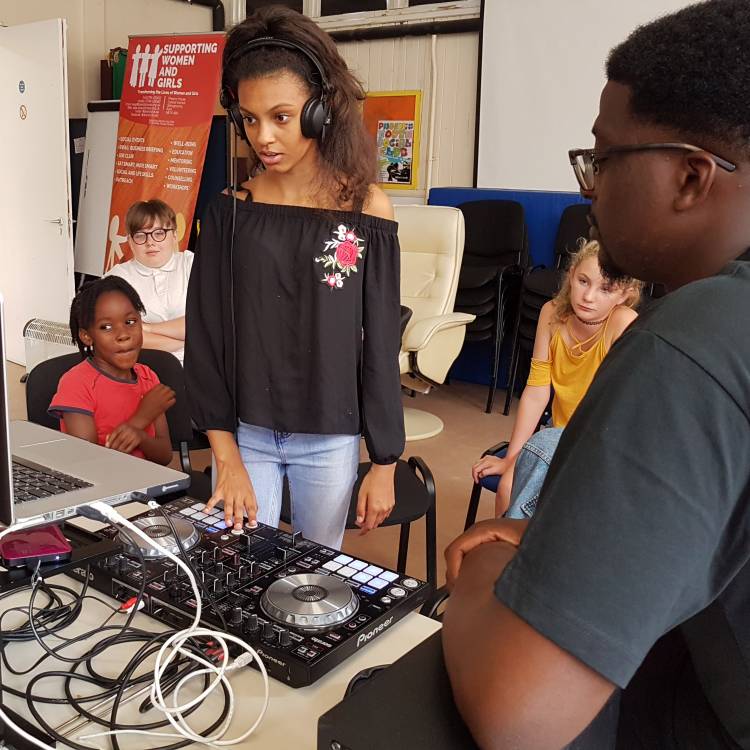 Diversity House Limited
SWALE
Diversity House Limited promote community integration, re-integration, social inclusion, and cohesion. Their activities focus on providing opportunities to bring people together, developing and maintaining positive social networks and friendships, with the end aim of improving participants overall quality of life. Core funding will support salary costs and specialist sessions.
"I am absolutely delighted for the receipt of the three years core funding from Kent Community Foundation. The grant means that we can continue to provide the much needed services for our various communities." Christine Locke, CEO, Diversity House
East Kent Education Business Partnership Ltd
THANET
East Kent Education Business Partnership Ltd, from the Thanet district, aim to enrich the curriculum, actively engage employers in the development of their future workforce and equip young people with a better understanding of personal skills and their future choices. This funding will go towards the costs of delivering the programme of support for schools and help them identify curriculum gaps and provide tailored interventions.
"Since 2001, East Kent Business Partnership Kent has been a grateful beneficiary of funding from the extraordinary Kent Community Foundation. Not only have unique projects happened because of their vital funding but the Foundation has positively coached our small charity to encourage robust core infrastructure. This has, in turn, empowered us to make a significant contribution to the young people and schools of Kent, more than our size would suggest. This level of professional altruism Kent Community Foundation practises has the widest reach across so many organisations, it is difficult to capture the difference it has made and the depth of our gratitude to be one of them. Thank you." Anne McNulty, CEO of East Kent Education Business Partnership Ltd.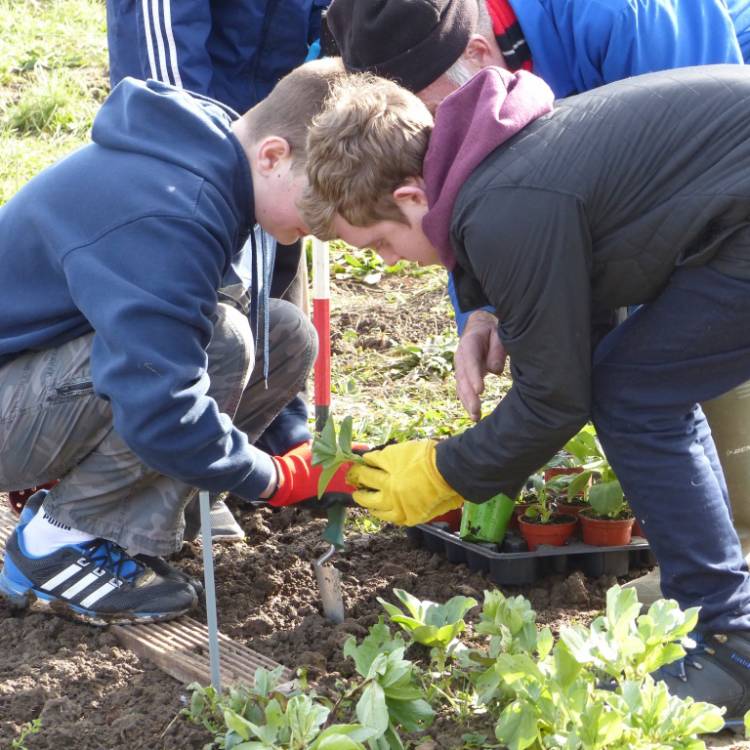 Communigrow
TONBRIDGE AND MALLING
Communigrow provide opportunities and activities for community involvement and participation in horticulture and the growing of fresh produce. Their core support grant will go towards funding their volunteer coordinator and horticultural lead.
"The grant has given us a real boost in moving forward over the next three years to develop our work with young people, families and the local community. It is very reassuring that organisations like Kent Community Foundation have such confidence in our charity that they are prepared to support us over the next three years. This grant will enable us to develop new opportunities and continue supporting young people facing disadvantage in their lives and to reach out to others in our community." Helen Turner, Communigrow
"We would not be here now without the generous support of Kent Community Foundation. We are committed to using education and horticulture as a vehicle for social and environmental change and the support we receive from Kent Community Foundation is vital." Maria Paez, Volunteer Coordinator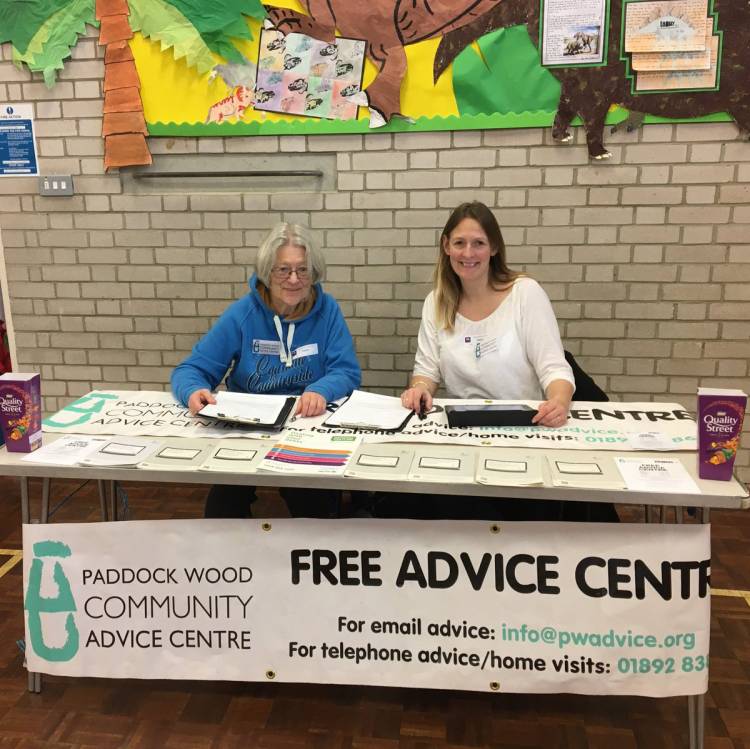 Paddock Wood Community Advice Centre
TUNBRIDGE WELLS
Paddock Wood Community Advice Centre provide a free, confidential, and impartial advice service for the residents of Paddock Wood and surrounding rural parishes. Core funding will support the running of the centre and its volunteers.
"We were delighted to hear that the Kent Community Foundation has chosen us to be a recipient of funding towards our running costs as part of its 20th Anniversary Core Support Fund! The Covid-19 pandemic has demonstrated just how crucial our free face-to-face advice service is to local people, especially to those who are isolated or vulnerable, and may find it difficult to engage with remote services. The funding will allow us to continue providing our essential service at a time when people need help more than ever and we are lucky to have a wonderful team of dedicated volunteer advisers available to help." Suzi Rich, Manager, Paddock Wood Community Advice Centre