Dover smART Project
Opportunities for people in Dover
Creating a balance of opportunities for people in the Dover district in terms of experiences, access to services, building aspirations and nurturing well-being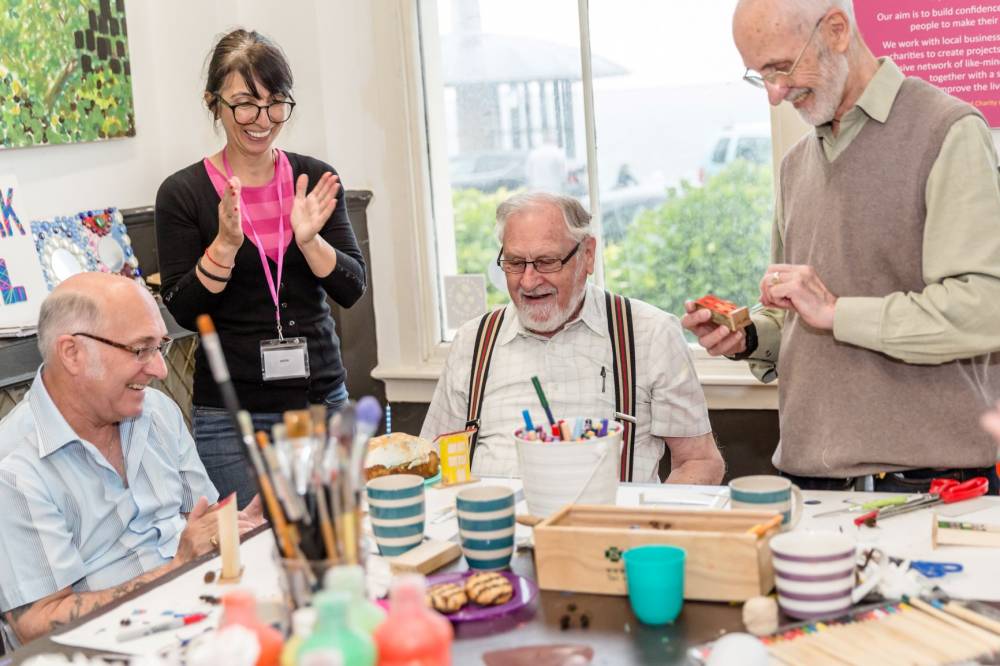 KCF has been supporting Dover smART Project
Since 2018
Total Amount Awarded by KCF
£65,000
Dover smART Project
Dover smART Project was founded in 2013 to provide opportunities for disadvantaged children in Dover and quickly evolved to expand to similar work with other groups, such as the people without a home and hospice patients, using art and creativity to support their various needs.

Their vision is to create a balance of opportunities for people in the Dover district in terms of experiences, access to services, building aspirations and nurturing well-being.
Kent Community Foundation has been awarding the charity grants since 2018 for various projects. One such activity is their regular community group for the elderly, including those living with dementia, with the aim to help reduce loneliness and social isolation. The group, The Art of Age, holds sessions with various activities from painting to reading poetry with local primary school children, and encourages strong community cohesion. It also provides an opportunity for carers to take a much-needed break.
In 2020, Dover smART Project showed flexibility and resilience in responding to the challenges presented by the COVID-19 pandemic by implementing a new way of working, so that they can continue to deliver a service, which are a lifeline for many and a key point of contact for some who may otherwise be extremely isolated.
Using COVID funding, Dover smART introduced services such as 'Chatty Tuesday' for older beneficiaries via phone to alleviate loneliness, as well as arranging for emergency supplies to ensure everybody was looked after during such challenging times.
Two weeks today. If you're new to KCF, this is an opportunity to come and meet the team face-to-face to talk about…
https://t.co/7u97hWtC7y
(2/2)Examples... visiting a charity that is an exemplar for local engagement, environmental sustainability, or work…
https://t.co/zXxEkWORSb