News
Recovery - How's it Going? KCF Online Networking Event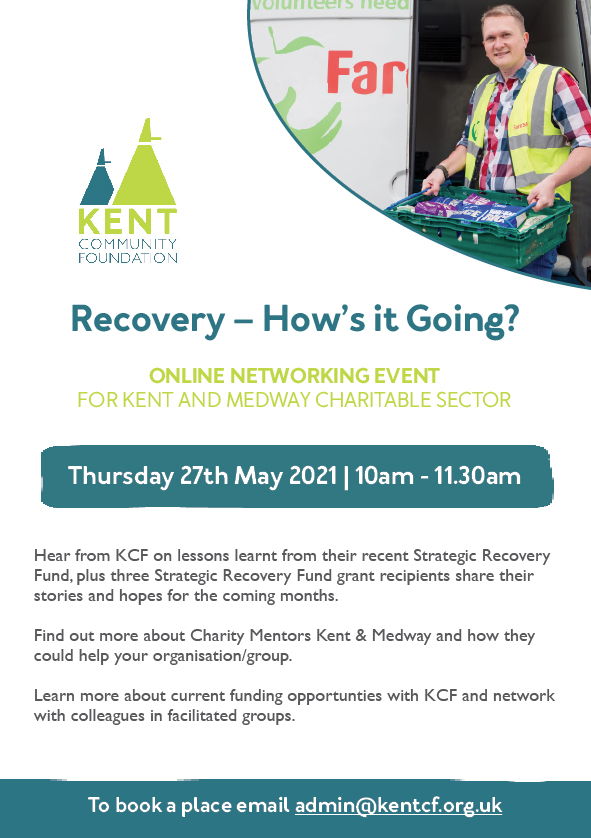 Recovery – How's it Going?
ONLINE NETWORKING EVENT FOR KENT AND MEDWAY CHARITABLE SECTOR
Thursday 27th May 2021 at 10am - 11.30am

Hear from KCF on lessons learnt from their recent Strategic Recovery Fund, plus three Strategic Recovery Fund grant recipients share their stories and hopes for the coming months.

Find out more about Charity Mentors Kent & Medway and how they could help your organisation/group.
Learn more about current funding opportunities with KCF and network with colleagues in facilitated groups.
To book you space email admin@kentcf.org.uk

We need your help to recognise the county's most outstanding individuals & organisations! Do you know a junior su…
https://t.co/xaFuRwzDIA
Do you want to be the first to know what KCF is up to? Sign-up to our E-Newsletter to receive updates straight to y…
https://t.co/8qqPOz9Yaj