Kent Community Foundation's Surviving Winter Campaign, Knock and Check

Kent Community Foundation is asking the people of Kent and Medway to help them save lives this winter.
Each year there are around 1600 avoidable winter deaths across the county. We want your help to reduce this number and are asking the people of Kent to check on their elderly neighbours during the colder months when they are most at risk.
Knock & Check is simple - take a look at the small actions which will make a difference within your community , as well as the details of services which can offer a lifeline to the more elderly and isolated
Download our Knock and Check booklet

Help us spread the word and reach more people. Share our posts from social media (Twitter, Facebook, LinkedIn) or better still, send or tag us in your images online of you out and about helping your community.
Want to donate? This year, we're talking about what you can do, rather than what you can give. However, if you would like to donate something to support local charities and community groups who help to reduce isolation and keep older people safe and well, you can do so through our Surviving Winter giving page here.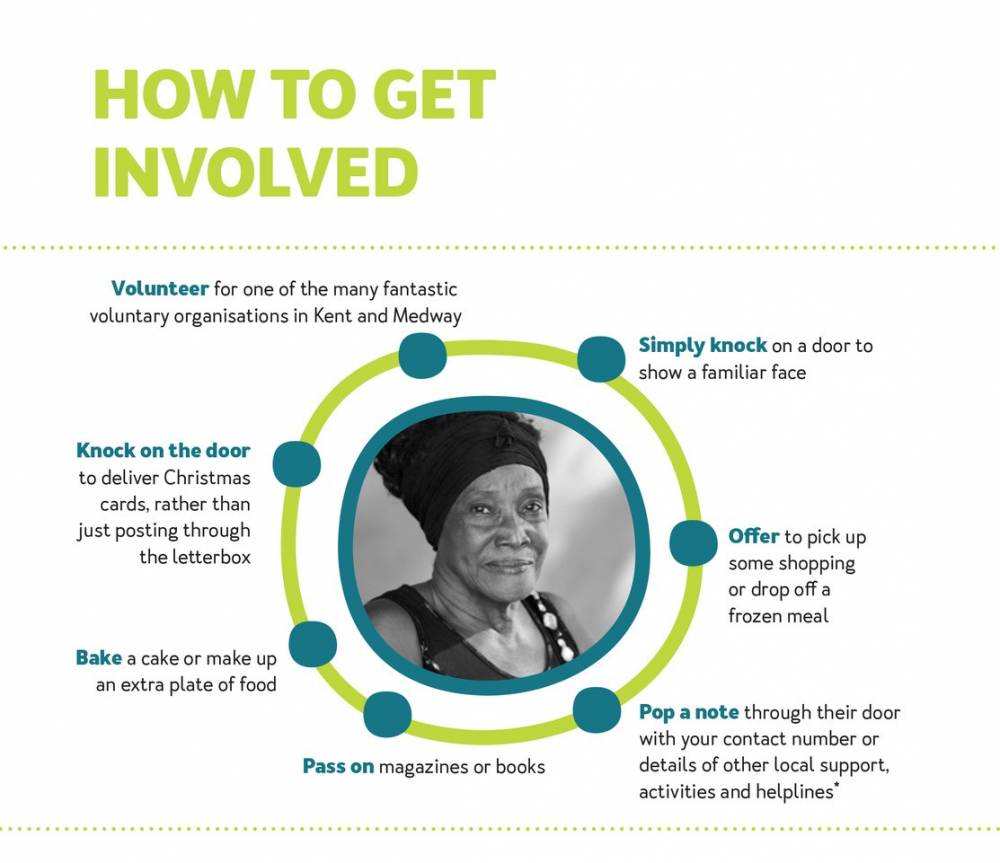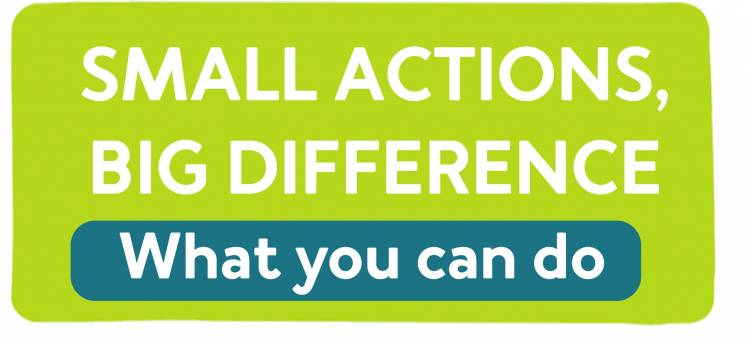 Simple things that you can do
Knock on the door to say hello
Offer to pick up some food or add something to your next online order
Drop off a slice of cake or take a packet of biscuits
Plate up an extra meal or drop off a frozen dish
Post a note with your contact number and / or the details of helplines and support available*
Share books and magazines or recommend a good read
Volunteer for one of fantastic voluntary organisations in Kent and Medway. You can find some in the Local Services section below.
*Check out the details of services and support available below

We want everyone to stay safe and well this winter
Remember to keep your distance, staying outdoors at all times, wash your hands before and after a visit, and cover your face. Follow all government guidelines to protect yourself and others from COVID.
It's OK if somebody does not want to answer the door. Instead, consider pushing a note through the letterbox and simply leave a little something if you wish on the doorstep.
We're committed to ensuring everyone feels safe and secure in their own home. Kent County Council has some useful guidelines for people to follow whilst at home and you'll find more tips for elderly residents below.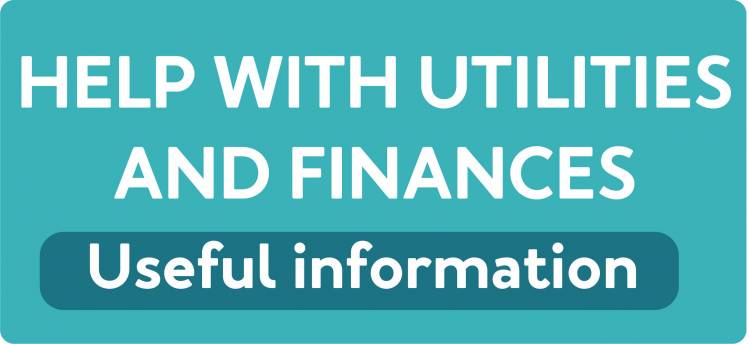 Pass on useful information

It is vital that elderly people know about support available, particularly when it comes to areas such as the supply of essential utilities and financial assistance.
You or your neighbour might not be aware that they can register as a vulnerable person with energy suppliers, be aware of grants available or how to get in touch with organisations like Citizens Advice Bureau for advice and guidance.
Why not make a note and push it through your neighbour's door, mention it when you Knock and Check or share through social media.
Here is a great starting point on useful services which can help.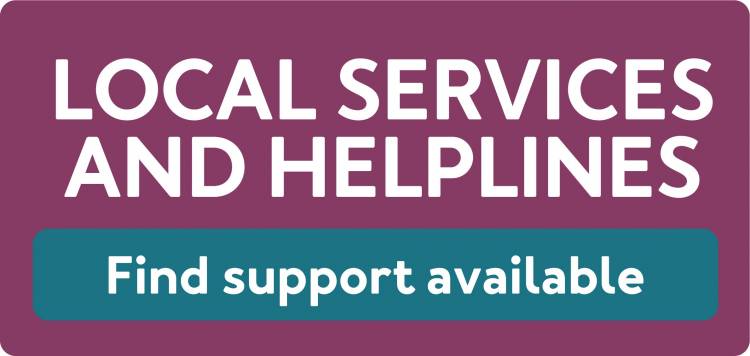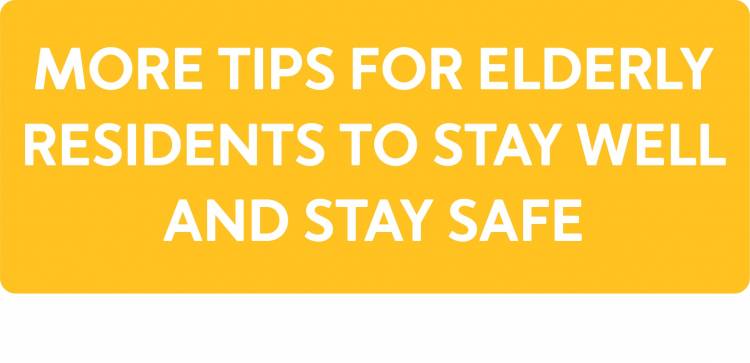 Do not open the door to strangers or allow uninvited callers into your home
Never give your bank details, bank cards or any personal information to anyone
Transfer money or hand over cash in an envelope once your shopping has been delivered. If possible, pay them online afterwards. Or better still, if you can, do your grocery shopping online
If you receive a parcel you did not order, do not hand it over at the door to anyone unless you have made arrangements for collection and can check their identity. Arrange collection with the company who sent the item
Always ask to see I.D. of someone you don't know. Check their ID online or phone the company they claim to be from to verify it. You can politely ask them to wait outside whilst you do this
Lock the back door before you answer the door to someone you don't know
If someone knocks at your door, make sure they stay at least 6 feet / 2 metres away
If they do not leave when asked, call the Police on 101, if they are aggressive call 999
20 Reasons to Give Locally.
#17
It's easy to find a charity or group addressing a certain (often very specific) ne…
https://t.co/x0k9LmwU3q
20 Reasons to Give Locally.
#16
It fulfils a sense of personal responsibility to look after your local community.…
https://t.co/4zS8VpQZcD