Coronavirus and our impact

The following are just a handful of the many charitable organisations and projects that we have funded through our COVID-19 Fund. The number of organisations receiving funding continues to grow by the day. A list of organisations who have been awarded grants from our COVID-19 Fund is available here. This list is updated frequently.

The Fund was set up to respond to the needs of communities across Kent and Medway and continue to do so as we look towards recovery and adapting to new ways of delivering services to beneficiaries across the county.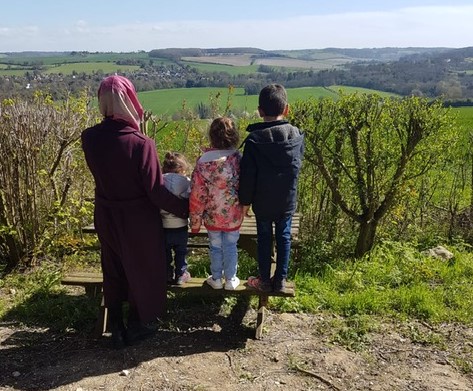 Sevenoaks Welcomes Refugees
Sevenoaks Welcomes Refugees helps families to resettle and find confidence in building a life in Kent. The funding has contributed towards the upgrade of technology used deliver the English lessons.
"Helping the refugee families to learn and improve their English is one of the most important aspects of the support we provide to refugees as they resettle in our area. Everything flows from their ability to speak English – integration with their local community, meeting people and making friends, training, and finding work."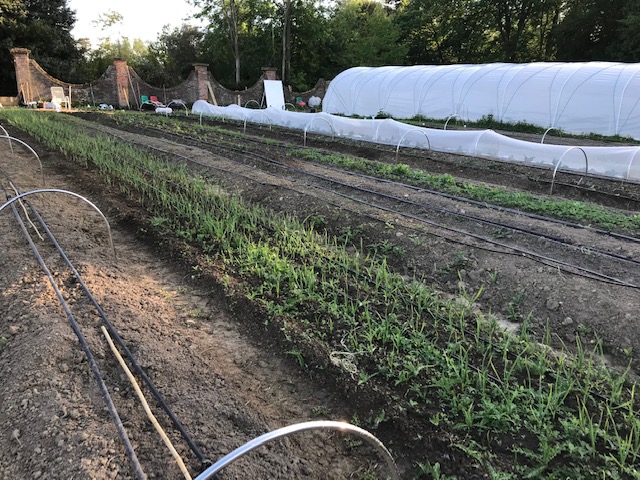 Hands of Hope
Run by volunteers, Hands of Hope supports beneficiaries to learn about both natural & community heritage, as well as gain better understanding and skills to conserve, protect and improve the natural environment. The organisation helps people to improve their wellbeing and connect with others, preventing isolation and loneliness.

After being forced to make alternative plans due to the COVID-19 pandemic, the organisation is using emergency funding to ensure crops go to good use by creating a new programme, which will still have a positive impact on people's physical and mental health as well as helping to feed the most vulnerable within the local communities with the supply of fresh produce.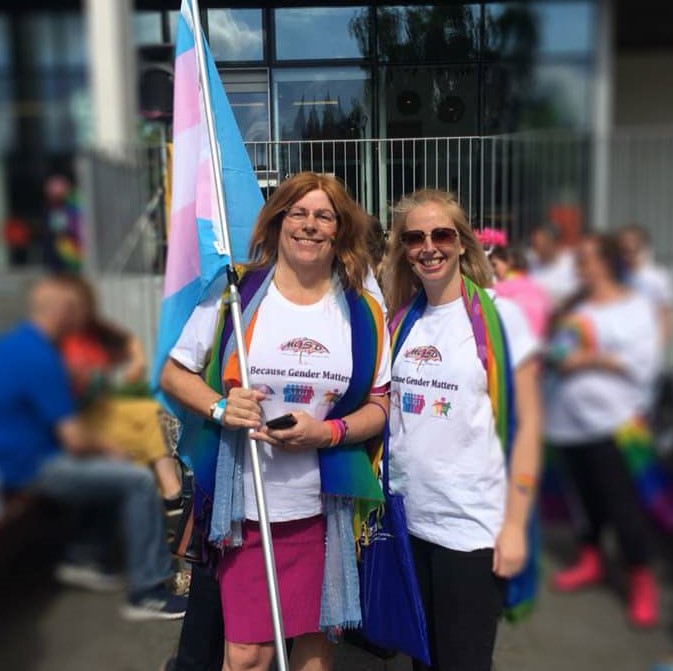 Medway Gender & Sexual Diversity Centre
Run by volunteers, Medway Gender and Sexual Diversity Centre offers support for those within the Lesbian Gay Bisexual Transgender Queer & Questioning+ community.

As the centre has had to close temporarily during lockdown and face-to-face support suspended, the charity is using funding to keep in touch with beneficiaries virtually in order to continue to offer ongoing services, including peer support groups for those within the community along with their friends and relatives.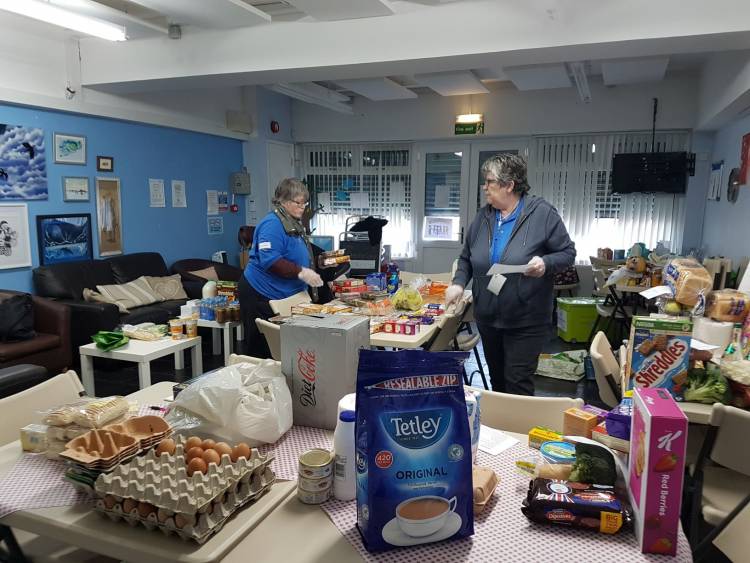 Walderslade Together CIC
Walderslade Together CIC is made up of individuals, including volunteers who are looking after elderly and vulnerable residents within their community who don't have friends or family nearby to support them.
Funding from the KCF Coronavirus Emergency Fund has contributed towards the ongoing services provided by the group. As well as providing food packages and shopping support, the team conducts welfare checks and organises group chats through social media to combat loneliness and isolation and keep the community spirit alive.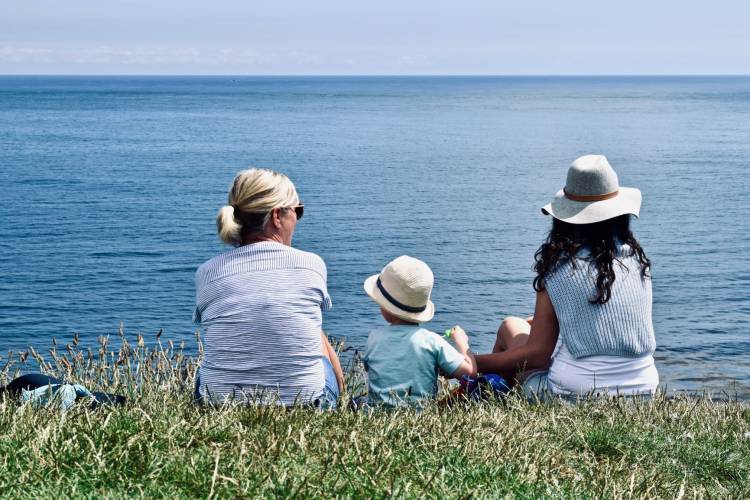 Home-Start Dover
Home-Start Dover provides services to support the welfare of families with young children in the Dover district.
Well-placed to understand the immediate needs of local communities, Home-Start has received funding to enable the organisation to adapt services quickly, which includes issuing vouchers for foodbanks, as well as delivering food parcels and gas and electric cards.
Thanks to the Port of Dover for their contribution to our Emergency Fund, which has been used to support organisations within the Dover district.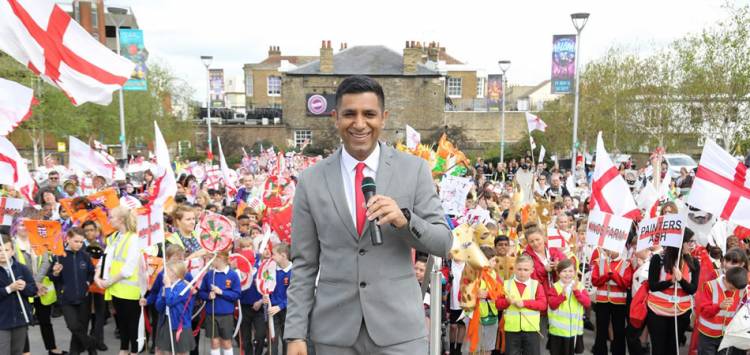 Kent Equality Cohesion Council
KECC provide free advice and support around a range of diversity issues relating to Race, Faith, Disability, Sexual Orientation, Gender and Age to promote community cohesion and eliminate discrimination.

Funding from the Emergency Fund has been used to enable continued valuable support to vulnerable members of the community, helping to fight isolation and loneliness.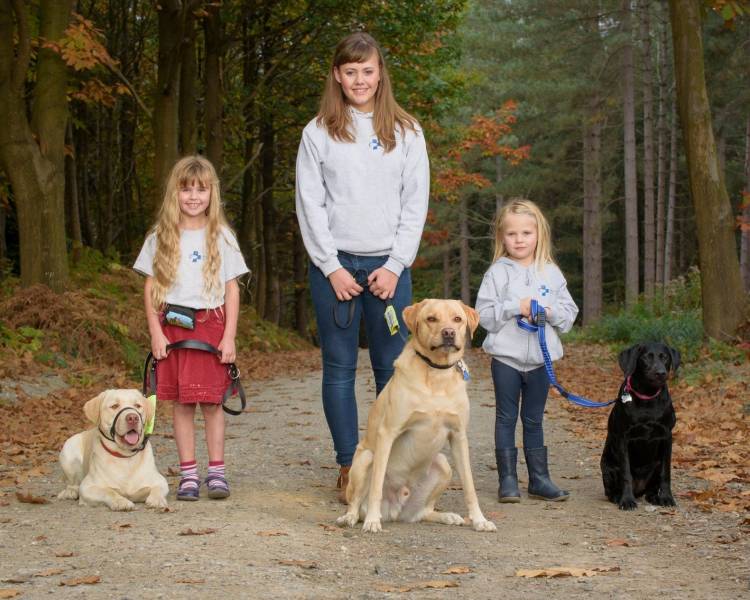 Hypo Hounds
Hypo Hounds is a small charity in the heart of Kent which trains dogs to become Diabetic Alert Dogs for children and adults with Brittle Type 1 Diabetes.
The charity receives no government funding or external help, instead relying on fundraising events. But with all planned events cancelled due to the Covid-19 pandemic, Kent Community Foundation has provided the funds needed to ensure the charity can continue to cover core costs in the short term. Hypo Hounds can now ensure they are fully focused on responding to the many incoming requests for support from concerned families of children with diabetes.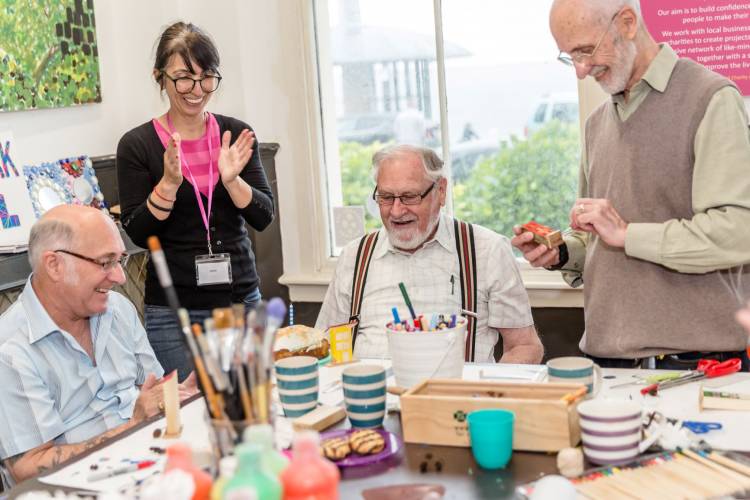 Dover smART
Dover smART has responded to the challenges presented by Coronavirus by implementing a new way of working, so that they can continue to deliver a service for their beneficiaries. These services are a lifeline for many and a key point of contact for some who may otherwise be extremely isolated.
Using the funding provided, Dover smART has introduced services such as 'Chatty Tuesday' for older beneficiaries over the phone where they also arrange for emergency supplies. The team has also set up an online group for young carers to keep them connected and provide support, as well as sending both younger and older beneficiaries weekly activities to help alleviate loneliness.
Thanks to the Port of Dover for their contribution to our Emergency Fund, which has been used to support organisations within the Dover district.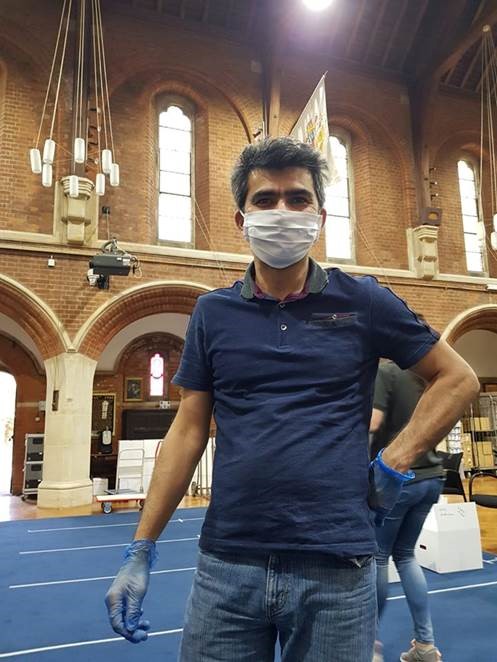 Kent Muslim Welfare Association
Kent Muslim Welfare Association were awarded a grant to assist with the organisation's support for the people of Medway, including the distribution of food parcels and medicines, along with mask-making for care home workers, ambulance transport drivers and food bank transport drivers.
Not only this, but funding has been used to improve their virtual and physical infrastructure in order to reach out to as many people as possible within the community.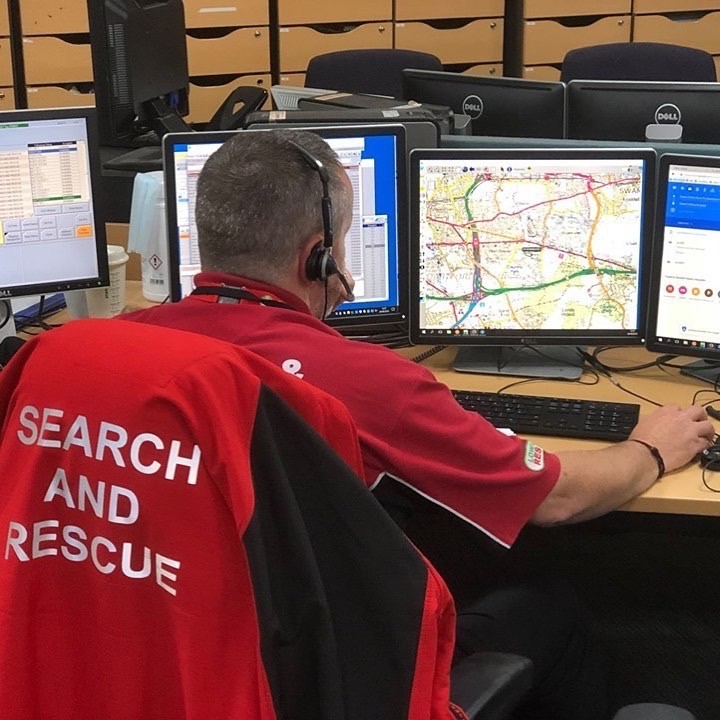 Kent Search And Rescue
During the Coronavirus pandemic, Kent Search And Rescue continues to operate, including responding to call-outs for missing and vulnerable persons.
Funding from the Coronavirus Emergency Fund has gone towards paying for personal protective equipment (PPE) to help protect those who are part of search and rescue efforts.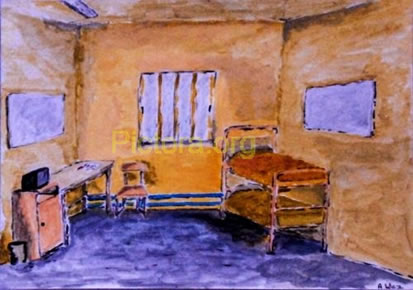 2makeit
2makeit is a charity providing creative programmes for the rehabilitation of young offenders, prisoners and ex-prisoners in custodial and community settings.
After current programmes had to pause due to the COVID-19 outbreak, 2makeit has adapted alternative ways in which to support those who rely on their services to give them a creative outlet which boosts their self belief, confidence and in turn contributes to successful release and resettlement.
2makeit has put together creative packs for prison residents and for those within the community, there is an online service. In addition, 2makeit isdelivering a project alongside, Pictora, which aims to celebrate the creative talents and employment potential of artists regardless of their background; exhibiting an individual's art for its own sake, without the label of 'offender' attached.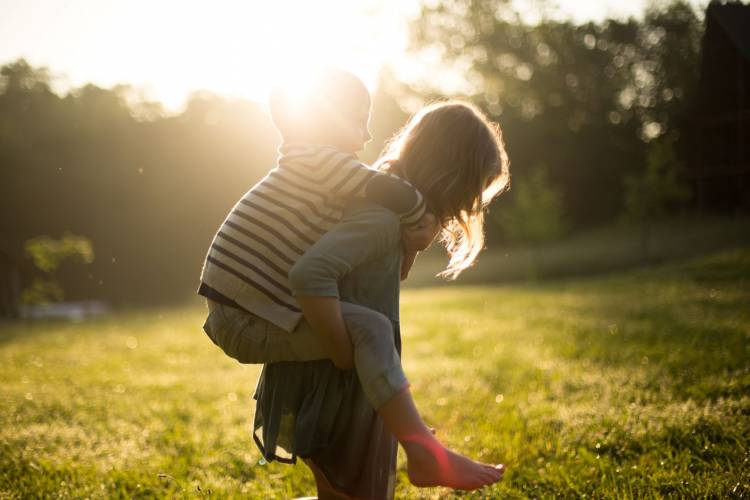 Oasis Domestic Abuse Service - Funds donated through Albert Burns Children's Charitable Trust Fund
Oasis offers services and support for children, young people and adults affected by domestic abuse.
With the lockdown in place, major concerns for the welfare of many who experience abuse at the hands of others within the same home has increased dramatically to a level of crisis.
Funding from the Albert Burns Children's Charitable Trust was quickly allocated to Oasis to ensure they can continue to deliver a service at a time when it is needed most.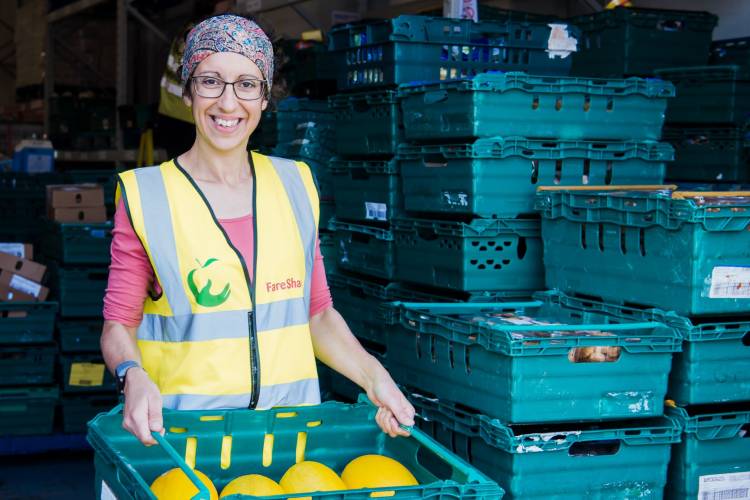 Fareshare - Funds donated through Albert Burns Children's Charitable Trust Fund
Fareshare works to ensure no food will go to waste and is distributed to those who need it most within the community. As a result of the significant economical impacts already being seen from the Coronavirus pandemic, Fareshare is experiencing increased demand.
Fareshare was quickly allocated funding from the Albert Burns Children's Charitable Trust Fund for their project, the Family Food Bank, which works with families and individuals facing a financial crisis in Thanet.
Village halls are so important to communities, helping people to stay connected and stay well.
https://t.co/v4La1ve7WL