Caring Hands in the Community
Back to Work project
Caring Hands ran a basic employment skills course for individuals far from the labour market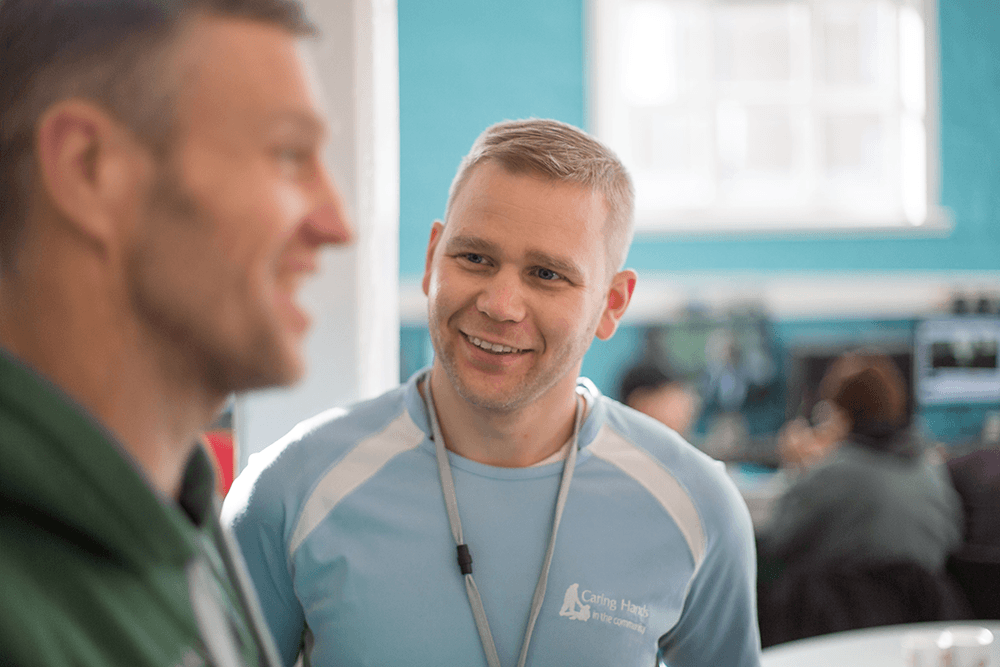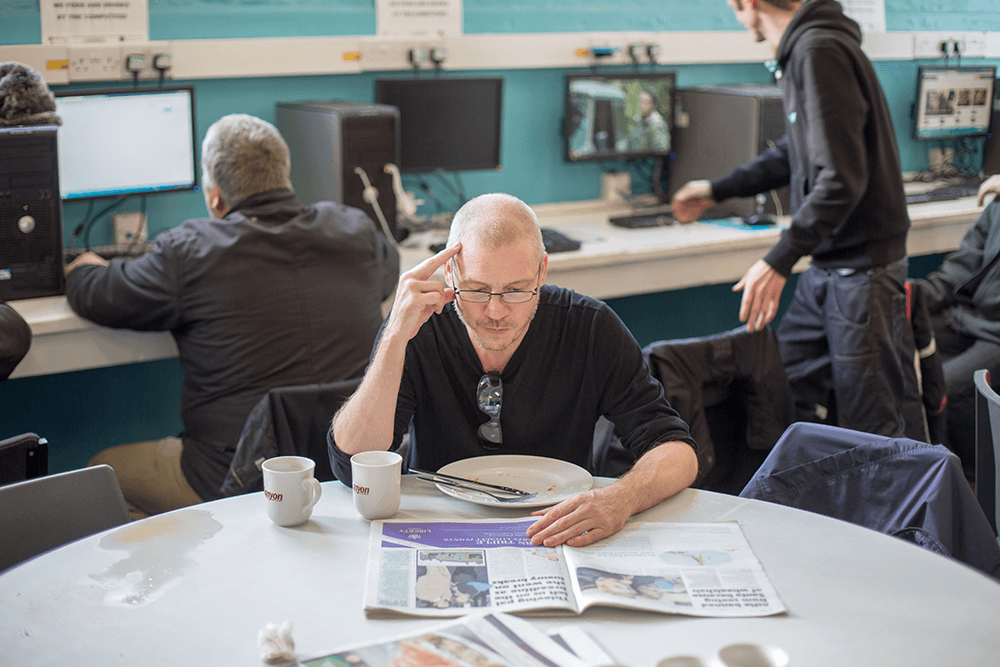 About the project
The aim of the project is to support ten of our more recent guests to gain accredited training that will help them with job applications, and will enable all who are seeking jobs to be able to access computers for preparation and sending of applications, and communication. Caring Hands build confidence by enabling guests to work at the day centre as volunteers to gain experience and offer free training on site in basic English, maths and employability skills through METcic.
Caring Hands is located in River, one of the 1% most deprived areas nationally (ONS 2015). Low income and worklessness are two of the main issues, and there is a major problem with housing quality and availability. Most of our guests have had problems finding and maintaining employment, and most are unskilled workers. Most of their guests are people far from the labour market due to a range of issues and challenges: homelessness, hunger, substance addiction, mental health issues, lack of English language skills, and prostitution. Some are sleeping rough. Several are ex-offenders/offenders facing particular difficulties finding employment and re-integrating into life in the community.
Results from the funding
The funding allowed Caring Hands to run basic employment skills course (up to twelve participants at one point). Three have gained full accreditation, two others have gained some units and all have benefited from extra one-to-one attention and a boost to their confidence skills.
Five of the participants on our course feel a sense of satisfaction from having achieved qualifications and all who attended had the opportunity to meet and talk to new people and create new relationships.
Two of the younger people on the METcic training course have now engaged with the Caring Hands community on a new level, and have started volunteering for them, usually the first step to getting into employment.
One young man had been going for two years but apart from showing good manners, he had not spoken to members of staff or many other guests, and was a loner. Since METcic started, he has come to some of the Art sessions, made friends with other guests, is volunteering, and has decided to continue his education with METcic. He is bright, and we have high hopes that he will find employment in 2018.
Beneficiary story
Sue successfully completed the METcic Employability Skills course between April and November 2017.

Sue became homeless as a result of getting Chronic Fatigue Syndrome (also known as ME). The illness confined her to bed for a year, so she was unable to work (she was a store detective) and so could not cover her mortgage payments. She came to Caring Hands for help, and now has somewhere to live. She still suffers from CFS, which has left her with serious memory problems, but has learnt to live with the illness.
Her experience on the METcic course:
When she first started on the course in April, she found it difficult to engage with the work and to concentrate. Because of her illness, she finds it difficult to recall information, and as she started to try, she found it hard work. At first, she would get bad headaches and visual disturbance quite frequently, and lost concentration after about 30 minutes, but she stuck with it. As the weeks went by, she speeded up and found that she was able to recall more information, and do so quicker than before.
Result:

Sue is a bright lady with lots of employability skills and experience from years of work in a supervisory position. After the knockback of the loss of her home, job and life, and some years struggling to come to terms with the illness, she had lost the ability to self-organize. She is now boosted by the skills she has both refreshed and learnt anew from this course, and has started to consider the kind of jobs she might be capable of taking on, given the limitations of her illness.
I'm so glad I did the course, it has made things a bit easier. It has given me the tools to help me remember things and trigger actions. It was quite revealing of how much damage has been done by my illness – I used to have a photographic memory. I found the maths course the hardest work and the most rewarding. It's pure logic, and you have to be exact. I found it quite challenging mentally. I have been very dependent on Caring Hands to remind me about appointments. I have now speeded up, and am able to recall more things more quickly. The course was great because I could work at my own pace, and now I feel that I can begin to be more organised and get my life back on track.

Sue, Caring Hands in the Community